Domenica 5 giugno, presso il pontile sul Piave di Fossalta di Piave, si svolgerà il workshop "Terre dei Fiumi: un club di prodotto" parte del nostro progetto Enjoy the Rivers per la valorizzazione del fiume Piave.
Fabio Cavallari, del partner Adventure Outdoor Italia, presenterà il progetto Enjoy the Rivers. A seguire un aperitivo galleggiante sul fiume e nel pomeriggio ci sarà l'opportunità di provare barche elettriche, kayak e e-bike in collaborazione con I love Piave e La Kayakkata.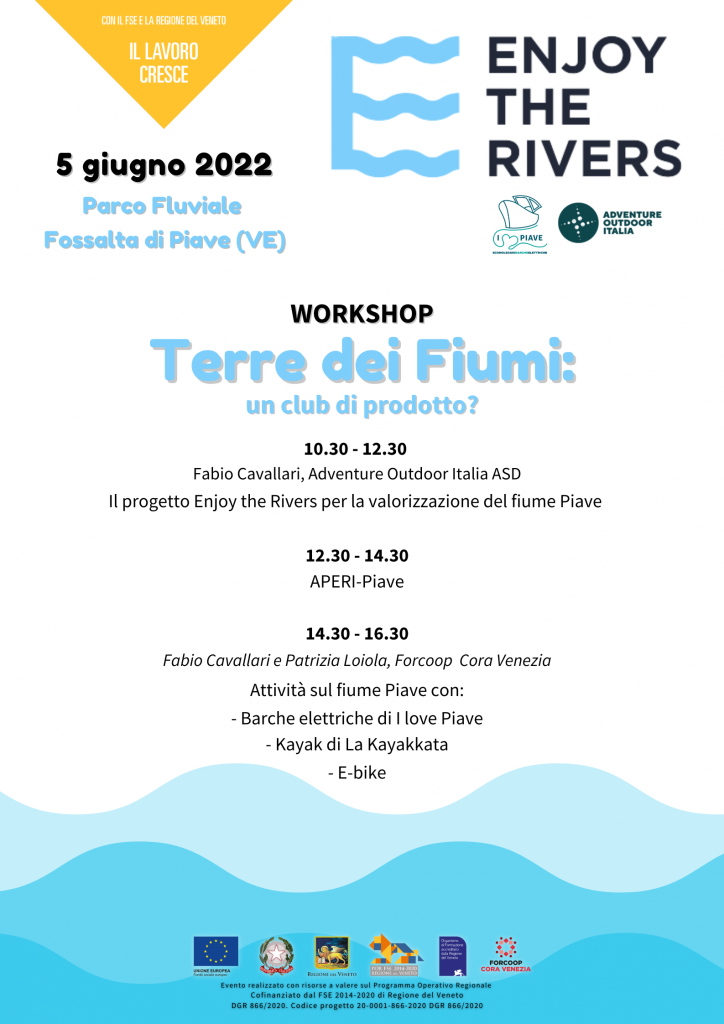 Evento realizzato con risorse a valere sul Programma Operativo Regionale. Cofinanzito dal FSE 2014-2020 di Regione del Veneto DGR 866/2020. Codice progetto 20-0001-866-2020 "Enjoy the Rivers".